Charitable Bottles
---
What could be better than purchasing great wine that makes donations with each sale? If you're interested in giving back, consider drinking more charitable wine! In a brilliantly convenient move, wine labels and charities are teaming up to give everyone what they want: wine and a better world. Listed below are 3 wines you can purchase that support worthy causes.
---
Dreaming Tree Wines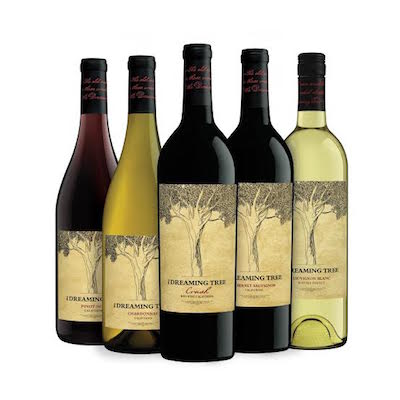 Co-founded by musician Dave Matthews, The Dreaming Tree promotes sustainable and environmental efforts. Their wine list include Crush Red Blend, Pinot Noir, Cabernet Sauvignon, Sauvignon Blanc, and Chardonnay. For every bottle sold, a portion goes to environmental conservation groups such as The Wilderness Society and Living Lands & Waters. On top of the donations, the wines set out to minimize their effect on the land. The wine contains a recyclable cork, a label made from recycled brown kraft paper, and less glass used for the bottle. Talk about an eco-friendly wine!
---
Purple Heart Wines

Purple Heart Wines makes generous annual donations to the Purple Heart Foundation, an organization dedicated to serving the unmet needs of military men, women and families. With your support, the Purple Heart Foundation be able to provide desperately needed programs to assist veterans.
This bold red wine from the Napa Valley has aromas of mulberries, plums and blackberries with hints of black licorice. Dark ruby and opaque in appearance, this medium-bodied wine contains notes of red and black fruits and hints of cardamom. Have a glass and pay tribute to our brave military heroes and thank them for their profound contributions.
---
ONEHOPE Wine
ONEHOPE Wine was founded on the basis to create exceptional products that inspire people to indulge while doing good. Their commitment to quality wine is as important as their commitment to the causes they support. To date, ONEHOPE has made more than $2 million in donations. Donations go to clinical trials for cancer patients, animal shelters, meals for children, and much more. If you purchase ONEHOPE products, you're part of something bigger than a brand.